Keep The Ride Alive!
Donate today to keep the ride alive! Your donation is 100% Tax Deductible.
The History of the Hashknife Pony Express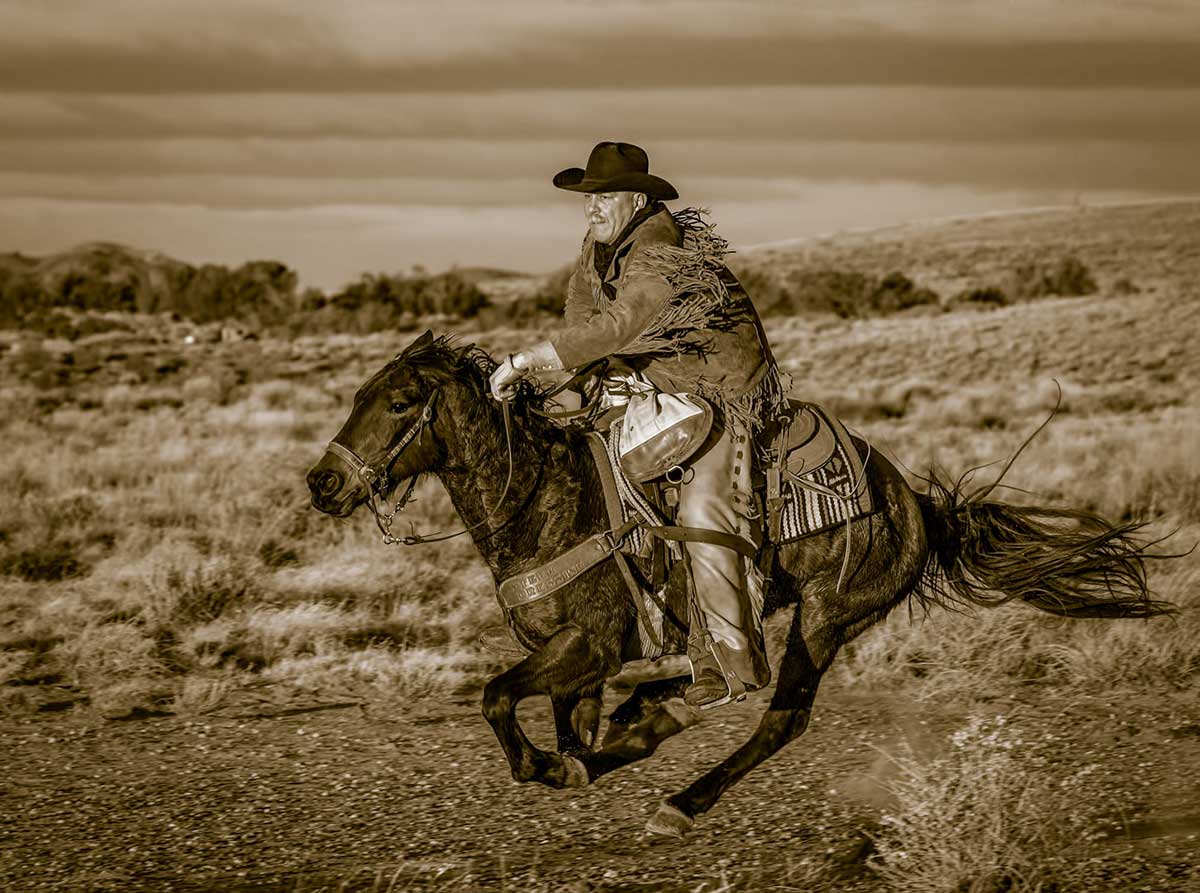 Neither rain, sleet, nor dark of night can stop the Hashknife Pony Express. Each January/February for the last 61 years, the old west is brought to life as an elite group of riders thunder through Arizona. This exciting event is the oldest officially sanctioned Pony Express in the world. Each rider is sworn in as an honorary mail messenger braving weather, terrain, and modern-day obstacles to deliver the United States mail.
Beginning in historic Holbrook, the horseback mail route covers over 200 miles from the majestic Mogollon Rim through the wilderness of the Mazatzal range to the desert city of Scottsdale, "The West's most Western Town."
The Hashknife was a tool originally used by chuck wagon cooks to cut meat for hash, often fed to cowboys on the range. The Hashknife brand originated in Texas as the identification of the Aztec Land and Cattle Company, which moved to Holbrook, AZ in 1866. Later, in 1957, the Navajo County Sheriff's Posse retained limited use of the brand. The Hashknife brand now identifies the Pony Express. Riders are members of the Navajo County Sheriff's Posse or their invited guests.
The Hashknife outfit has the longest contract with the U.S. Postal Service and annually delivers around 20,000 pieces of first-class mail bearing the valued "Via Pony Express" cachet which is hand-stamped by the riders before the start of the ride. The "Official Pony Express Envelope" can be purchased for $1 each at the Holbrook, Joseph City, Winslow, Overgaard, Pine, Heber, Payson, Lakeside/Pinetop, Fountain Hills, Scottsdale, and Snowflake Post Offices. Mailers are also available at the Scottsdale Museum of the West, 3830 N Marshall Way, Scottsdale
Your letter will be hand-stamped with the official ride logo, the treasured cachet coveted by stamp collectors around the world. The deadline for getting your letters to the Post Office is Tuesday, January 31st at 4 pm in Scottsdale and Holbrook. So pick up your official envelopes and start writing!