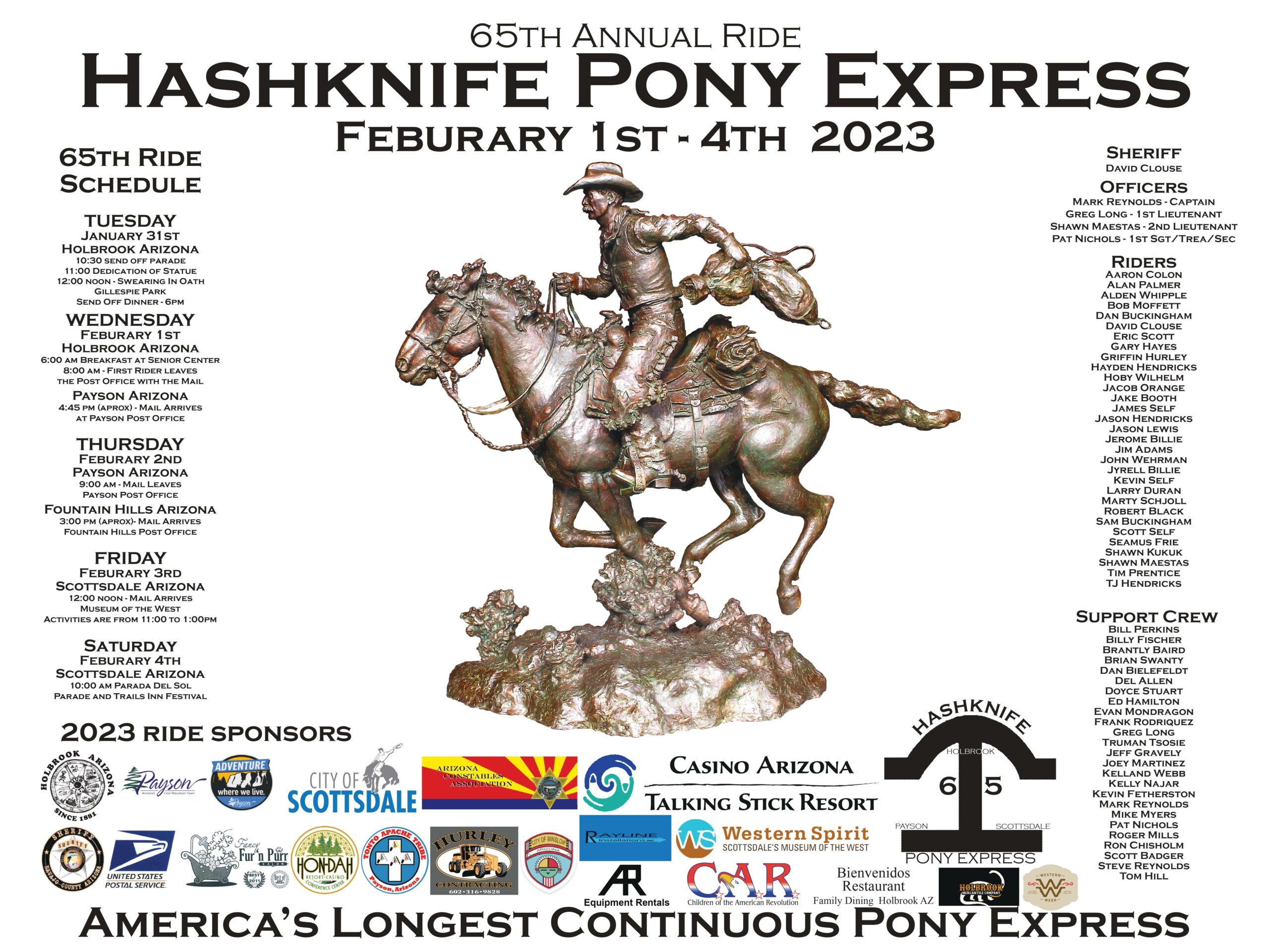 The Hashknife Pony Express will have 3 invited guests at the 65th Annual Historic Swearing in ceremonies.
We will have sculpture Scott Rodgers, from Logan Utah who has been so gracious in sculpting our statue for the 65 th Historical Ride. Scott specializes in "Old West" and Americana themed sculptures. Scott will help us with the unveiling of our statue on the corner of Navajo and Hopi BLVD.
Jeff Timm the liaison from Congressman Eli Cranes office will be here to dedicate the statue after the unveiling.
Michael Elston from the Board of the US Postal Service will be here from Washington DC to do the swearing in of the Hashknife Volunteers for the Historic Event.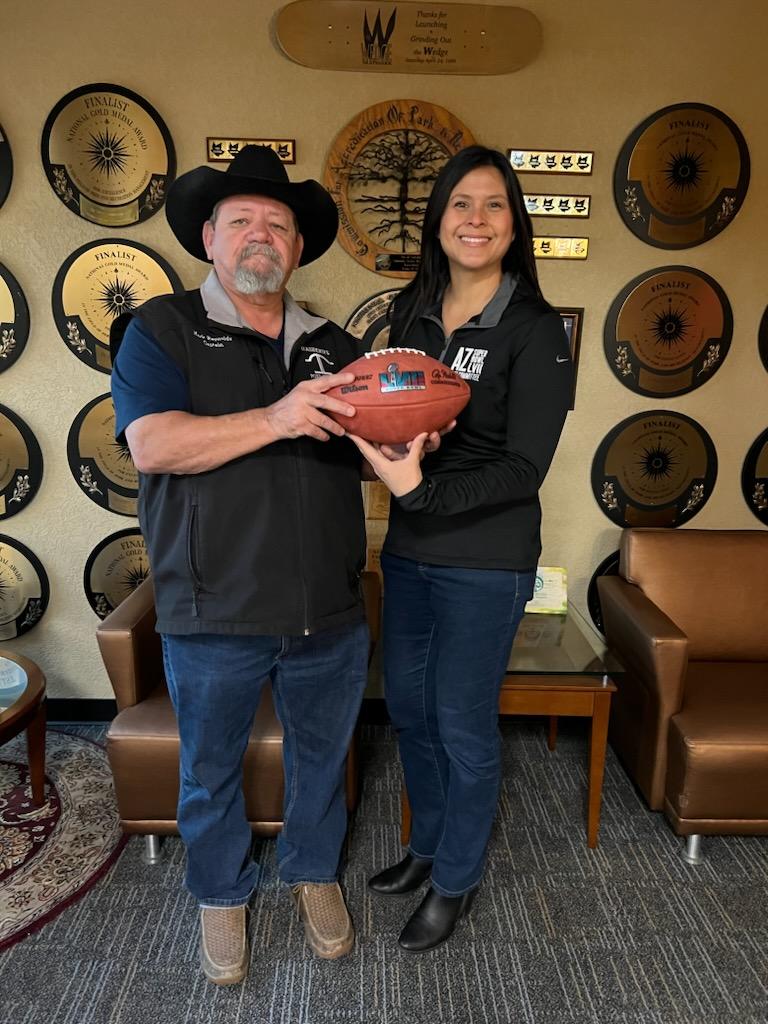 Hashknife Pony Express - Living History
The Hashknife Pony Express makes its ride every January/February traveling 200 miles from Holbrook to Scottsdale, Arizona, and delivering 20,000 first-class letters by horseback. The ride is led by the Navajo County Hashknife Sheriff's Posse. More than two dozen riders in authentic cowboy clothing carry the mail, relaying the bags along the route. The ride ends in Scottsdale with the ending ceremony at the Museum Of The West on Marshall Way.
Your donation is 100% Tax Deductible